A prenuptial agreement, antenuptial agreement, or premarital agreement, commonly abbreviated as prenup, is a contract entered into prior to marriage, civil union, or any agreement prior to the main agreement by the people intending to marry or contract with each other.
Specialized
Protect your assets with a rock solid prenup.  exclusively draft and review California Prenuptial & Postnuptial Agreements.
Flexible & Convenient
We work around your schedule, through phone,  email and even chat.
Prenup Legal Services
We will execute a expert legal agreement specifying your wishes by working closely with you and providing options based on our extensive experience
Draft Prenuptial Agreements (before marriage)
A prenuptial (or premarital) agreement is "an agreement between prospective spouses made in contemplation of marriage and to be effective upon marriage."
Draft Postnuptial Agreements (during marriage)
A postnuptial agreement is a voluntary marriage contract between spouses that is created after their wedding.
Draft Cohabitation Agreements (living together without marriage)
A cohabitation agreement is a voluntary contract between two individuals that are or will be living together for a long period of time, but not in a marriage arrangement.
Review Prenuptial, Postnuptial and Cohabitation Agreements We will review the agreement that was presented to you and discuss the importance of controlling parts of the agreement, making suggestions accordingly.
Amend Prenuptial, Postnuptial and Cohabitation Agreements We will draft an amendment to your previously signed agreement if your intentions or other important circumstances have changed. It is recommended that you review your agreement every five years or so make changes as needed.
Protect Your Interests
Many couples choose to be proactive in their financial affairs and determine which assets should be joint and which assets should remain separate. Some areas that our Clients have chosen to protect through ownership percentages are:
Marital Home & Other Real Estate Investments
Retirement Accounts and Salary Income
Small Business Ownership
Inheritance
Debts brought into the marriage
Alimony and Spousal Support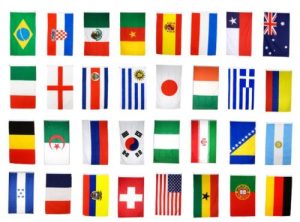 We also work in protecting our residents in international marriages, who look forward to marrying their fiancée from areas such as the former Russia, Ukraine, Europe, Latin America, Asia, etc. It is important to execute a prenuptial agreement with your foreign bride or groom prior to bringing her or him into California. This will allow you to focus on them, with your Agreement already in place.
Why Choose Laguna Law Group?
Exclusive: We specialize exclusively in California Prenups and Postnups.
1 Low Flat Fee: No hourly fees or hidden costs.
True Flat Rate Pricing: No added costs for waivers or income level.
Specialized Prenup Attorney: You work directly with our California licensed attorney throughout the process.
Convenience: Phone appointments with the attorney are conducted around your schedule.
Experience: CA PRENUP services the entire state of California.
Attorney Commitment: Dedicated attorney from initial consult, through draft and revisions.
Responsive: Quick turnaround.
Guarantee: 100% Customer Satisfaction Guarantee.